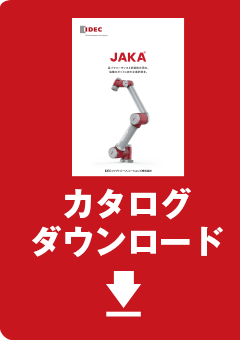 JAKA TOP / About JAKA
"Robots free both human hands"
From that mission, an innovative collaborative robot was born.
JAKA Robotics was founded in China in 2014.

JAKA inherits the core technology and R & D DNA cultivated by Shanghai Jiao Tong University Robot Research Institute since 1979, and is a powerful research by more than 10 authoritative experts and more than 100 experienced engineers in the field of robot development. Formed a development team.

We have established breakthrough achievements in multiple application fields such as Drive Control Integration, Integral Joint, Free Drive Programming, and Wireless Connection, and have always been a leader in robot development trends.

JAKA's mission is to "free both human hands with robots", and we will maintain a dedicated, professional, and original spirit, send the fire of wisdom to every corner of the world, and various companies will carry out Industry 4.0. We support smooth business development in the times.