FA SystemQuality improvementAgriculture and livestock / Food product production
Solution for UL Standard Compliant Control Panel Design and Manufacturing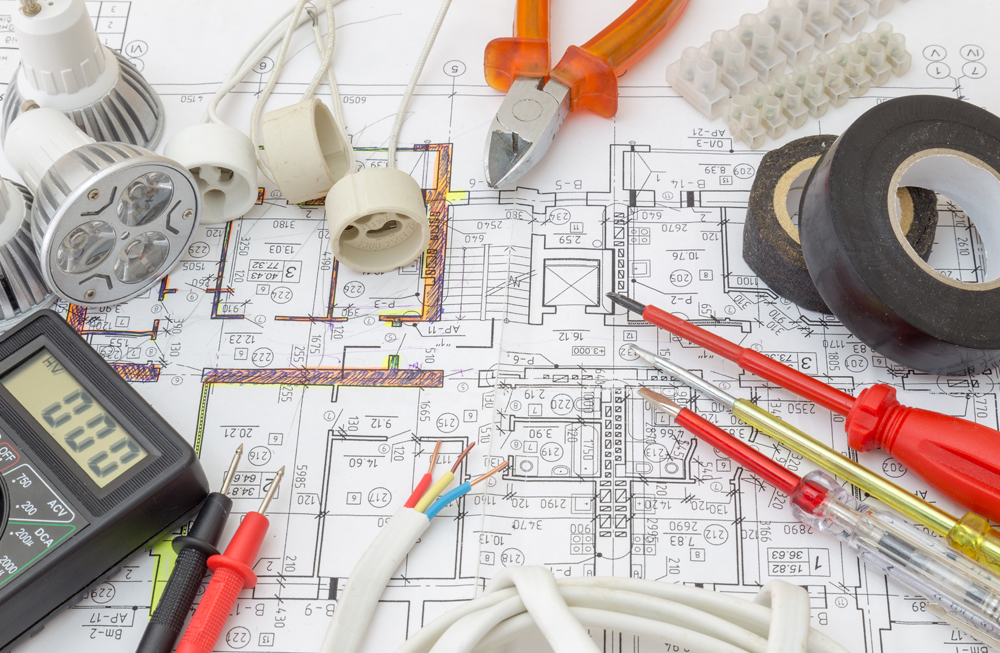 Supporting the design and manufacture of UL Standard compliant control panels
for a company's first venture in exporting machinery to the US
Industry

Agricultural and livestock / food industry

Solutions

Quality improvement

System

FA System
Outline of the Case
Introduction Background
Food inspection equipment manufacturer Company N required ANSI/NFPA 79*1 field labels*2 for its equipment when exporting inspection equipment, including engines, to be incorporated as part of a production line to the US.
They were thinking about various risks, such as the fact that it was their first time exporting machinery to the US, that they were still learning about standards for American machinery, and that legal systems such as PL made the country a litigation-based society.

Therefore, they wanted their control panels, which would be the highest priority for examinations, to comply with the UL508A*3 standard.
* 1: ANSI/NFPA 79: Electrical standard for industrial machinery established by the American National Standards Institute (ANSI). This is the bare minimum standard, and machinery must be 100% compliant with this standard and the standards referred to by it.
* 2: Field label: A system that issues valid certification labels only to delivery destination factories in their municipalities (state, group, city, etc.). The local governments being delivered to may differ in which year's standards they adopt and for what equipment, and they also may have different methods for dealing with certification labels on control panels.
* 3: UL508A: A standard for control panels used for industrial production equipment, established by Underwriters Laboratories Inc. (UL), and one of the most unintelligible electrical standards in the world.
Introduced Solutions
Electrical designs that take into account estimated SCCR values,*4 which consider barriers installed on device sides and other points, were introduced.
Equipment with combination certifications was selected.
We did mechanical equipment safety consulting based on NFPA79.
Safety equipment was selected.
However, while the size of the housing is decided, there were some additional requirements from the user regarding the FCC, and dealing with those was a big hurdle. The problem was solved by solutions such as optimizing the power divergence, and finally, the UL508A certification label was affixed.
* 4: SCCR (Short Circuit Current Rating) values: These are short circuit current rating values. In the US, it is necessary to have electrical designs that can withstand short circuit currents from the main breaker to the terminal blocks at the ends.
Introduction Results
Key Points from Our Proposal
● IDEC Factory Solutions designs and manufactures control panels in line with UL508A and can affix those certification labels to control panels to be shipped out in-house.
● In the US, products with certification labels are exempt from inspection by AHJ*5 before being put into operation, and fire insurance premiums for equipment taken out by the user become cheaper.

* 5 AHJ (Authority Having Jurisdiction): Refers to regulation enforcement personnel. A person, organization (such as a fire department, fire insurance company, or local government), or certification agency that conducts an installation inspection at a factory before equipment goes into operation and has the authority to permit equipment to operate.

● IDEC Factory Solutions can also provide equipment safety consultations in line with ANSI/NFPA 79.
● We can also help create technical documents required by ANSI/NFPA 79 or the European Machinery Directive.
● Because we have design know-how that enables us to do UL508A certifications in-house, we can clear worldwide standards not limited to the US⁠—for example, European standards such as EN 60204-1 and China's GB 5226.1.
● By relying on IDEC Factory Solutions, which employs experts in field label standard-related work for equipment overall, customers can expect quick work on compliance with overseas standards.
Products and Services Used
Control equipment