Food Factory System
Solution for Automating Lines in Food Product Production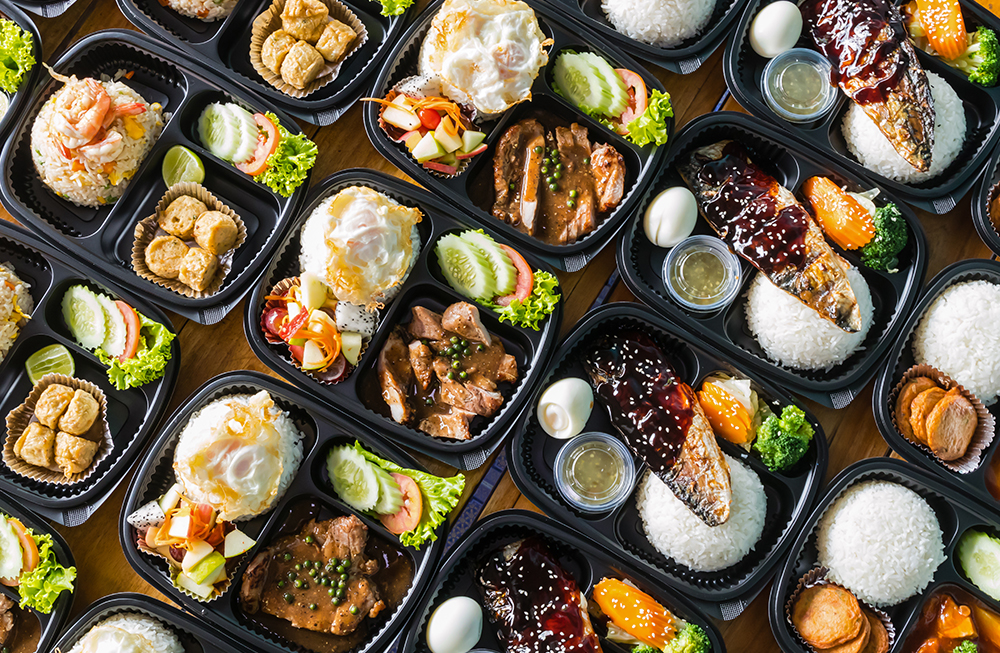 Areas that require manual work were avoided, and other areas were automated. Appropriate personnel allocation has become possible, which has helped with downsizing.
Industry

Food manufacturing

Solutions

Downsizing / Labor reductions

System

Food factory system
Outline of the Case
Customer
Food product manufacturer, Company F
Introduction Background
< Status at the time of consultation > Many workers were required for one production line, and the optimum number of personnel could not be determined. Therefore, it was necessary to secure extra personnel to prepare for shortages.
Manufacturers of mechanized equipment varied, and each had different capabilities, so when products flowed down from upstream, they would get backed up downstream. Products would get set aside or added in in the middle of the line.
Products fell off of the conveyor due to backed up lines, and they were also crushed and dirtied on the conveyor.
At the site, in order to maintain product shipments (quantity and time), some defects were overlooked. They prioritized production over countermeasures, so a lot of waste was generated.
Due to the automatic equipment installed here and there along long lines, the equipment was watched over inefficiently, including processes such as stopping temporarily, doing changeovers (product registration and mechanical adjustments), replenishing extra materials, etc.
Introduced Solutions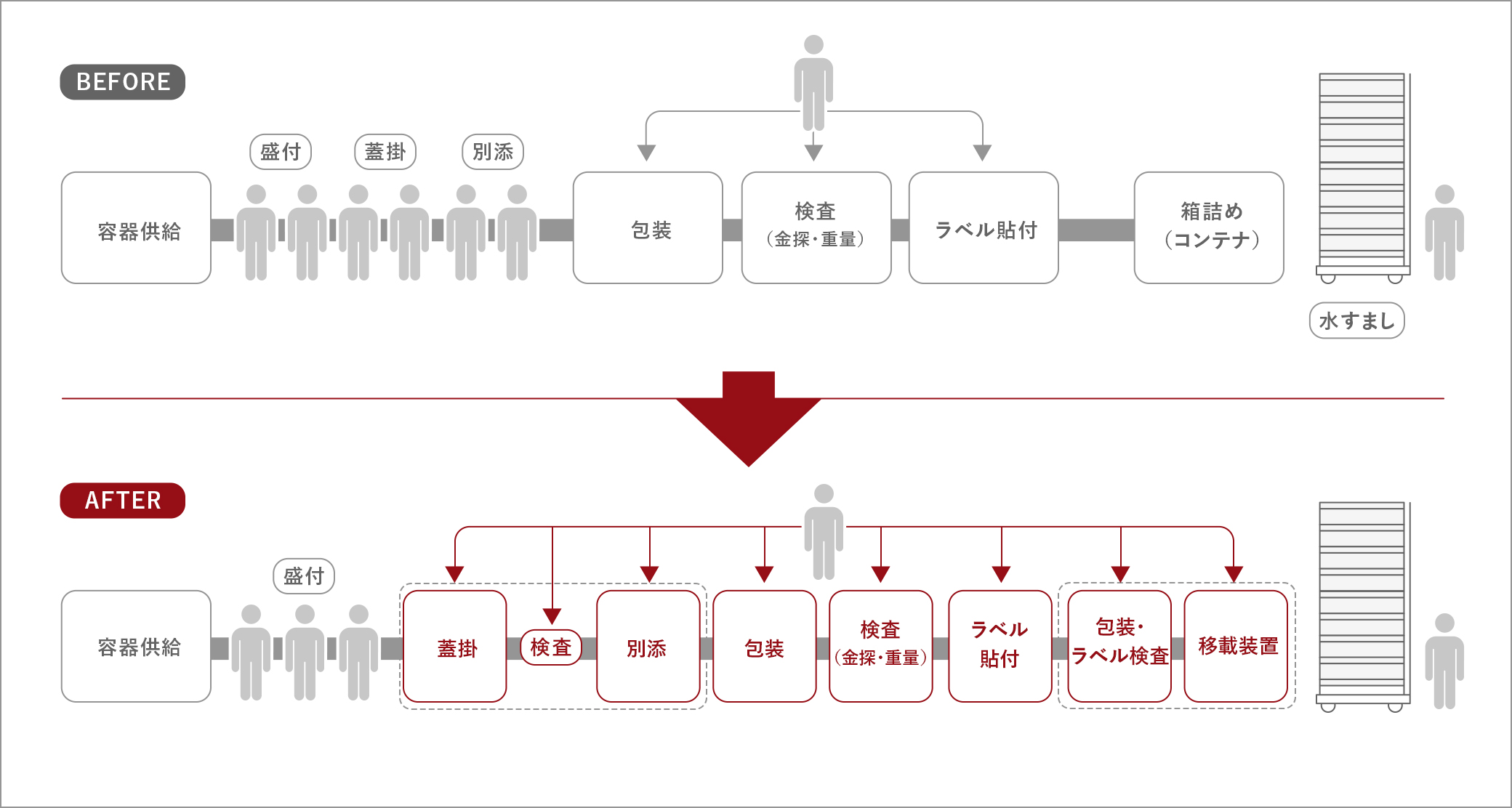 The most important parts of food products, their taste and appearance, are handled by human hands. Everything else is handled via mechanization.

Automation is not done here and there, but in certain entire areas. This and multi-skilled workers helped with downsizing.

Workers think in units of lines and manufactured items.

We minimized the outflow of defective products by adding a detection (inspection) function to each process to find issues.
Introduction Results
● Stable production was achieved by introducing a transfer device downstream with sufficient capacity.
● Production control can be implemented by line, and appropriate personnel allocation has become possible.
● By setting equipment capacities retroactively from downstream, stable flow during normal production has stopped product from backing up.
● Automating by line has made it possible to prevent defective products by slowing down, stopping, or ejecting products from the upstream conveyor in the event of trouble with any of the equipment.
● To prioritize production, a path for non-defective products to flow along is now maintained, and an ejection function for defective products helps to avoid them. They can also track where problems have occurred and what they are.
● The work environment has become safer because it has become one where workers can prepare only the necessary materials.
● All tasks, including simple sorting, were able to be automated with transfer devices.