Food Factory System
Solution for Process Automation in Food Product Production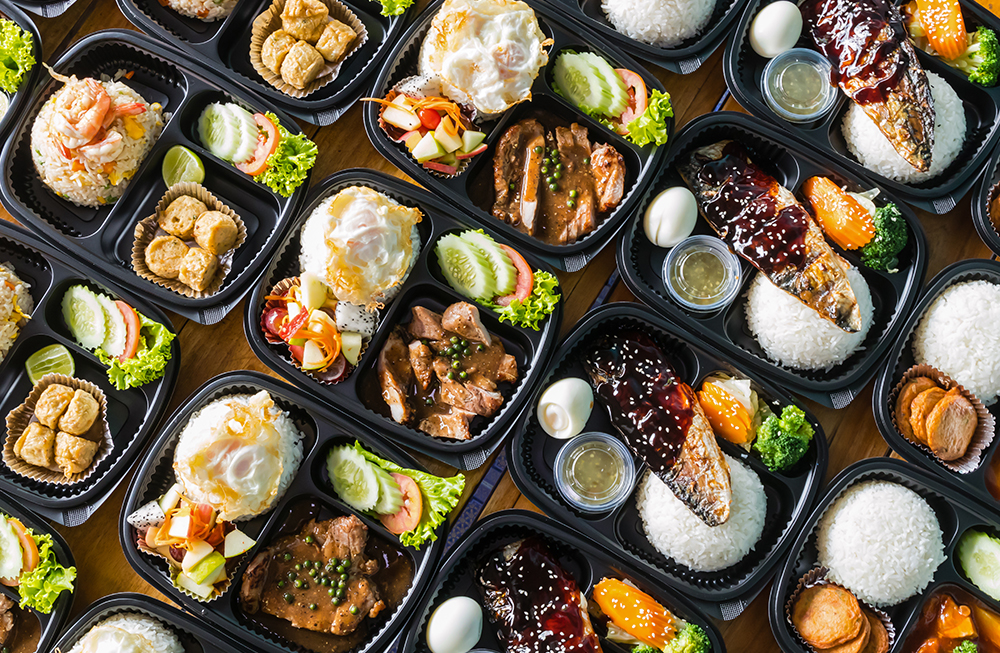 The processes from boxing to sorting were aggregated via transfer devices, and by linking with AMR to automate everything up to the shipping process, process-wide labor reduction was achieved.
Industry

Food manufacturing

Solutions

Automation/Labor reduction

System

Food Factory System
Outline of the Case
Customer
Food product manufacturer, Company T
Introduction Background
< Status at the time of consultation >
Due to their "experimental" automation here and there, someone was eventually stationed to take care of each piece of equipment, and the desired labor reduction effect was not obtained.
The length of each line differed depending on the item being produced, and even if automation equipment was installed, no effect was achieved.
The location of the equipment was scattered, making efficient operation, replacement, and maintenance of the equipment impossible.
The space between the lines was uneven and the conducting wires were a mess.
The overall process was inefficient because each line did everything up to the planning for the next process (sorting), such as simple sorting (rounding figures) and attaching labels so each item could be easily dealt with during the next process. The transport routes for finished products were not maintained.
Introduced Solutions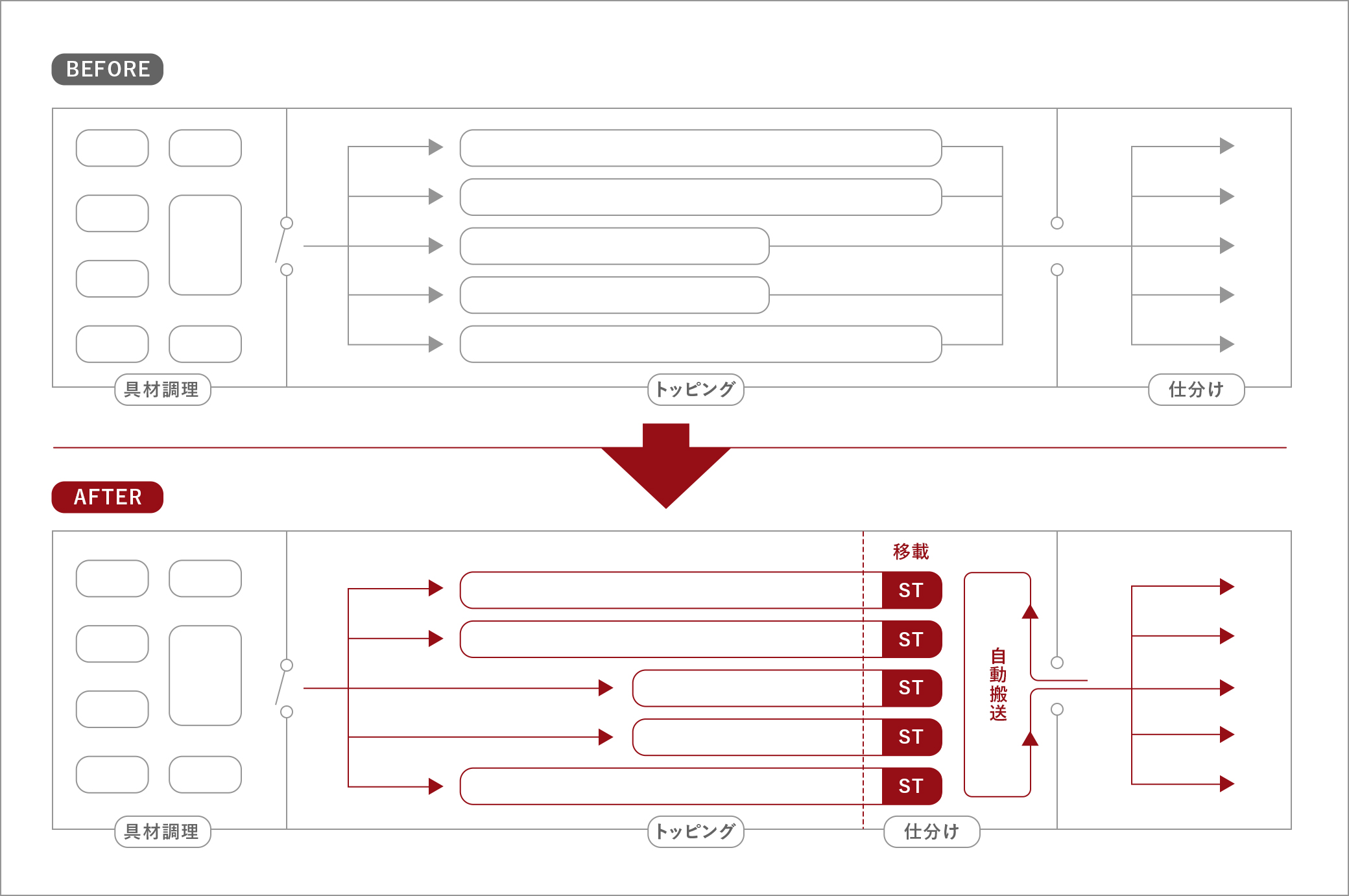 We increased labor reduction results by compiling and automating all processes.

We changed the boundaries that had been used up until then (products are now sent to the sorting process when finished).

The transfer devices are no longer just for packing boxes, they are also used to sort by shipping destination on the line.

We made it possible to automatically supply boxes (containers) (automatic transport + supplying the required amount to the required location = cooperation)
Introduction Results
● One person can now watch multiple pieces of equipment, which makes it possible to work efficiently and reduce labor.
● This has led to improvements in workers' efficiency and skills.
● By aligning the positions of the latter parts of the production lines that could be automated, it became easier for workers to attend to them, and the conducting wires have also been secured.
● All the work including simple sorting was automated with transfer devices, and packing products into boxes became part of the sorting process.
● By restricting the receiving and payout areas, automatic transport has become possible and labor has been reduced.