Robot SystemProductivity improvementAutomotive / Industrial machinery / Housing equipment
Solution for Automating Parts Transport from Warehouse to Assembly Line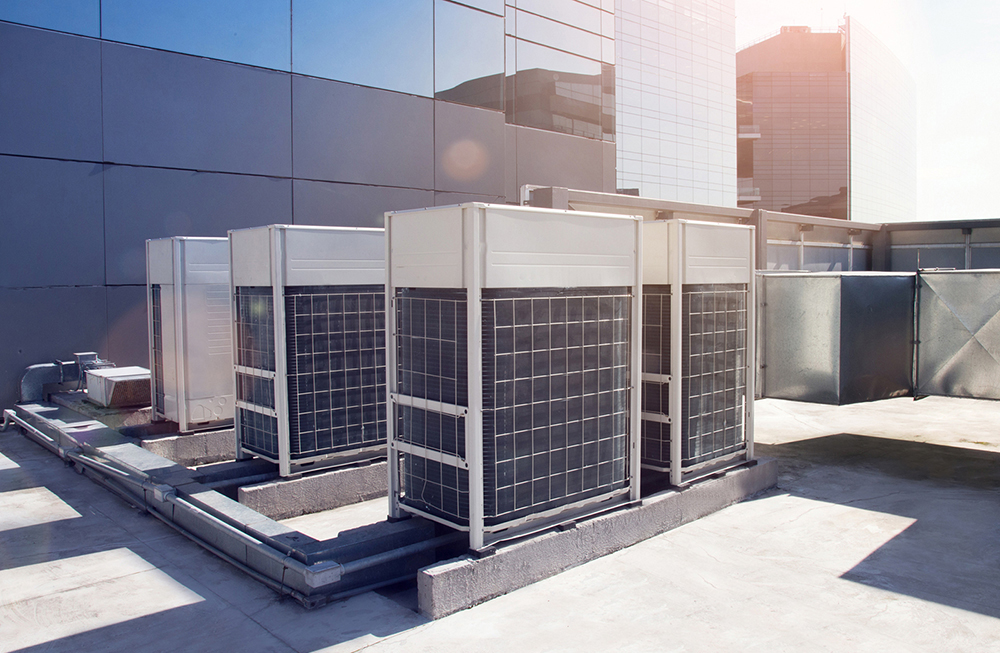 By introducing AMRs (autonomous mobile robots) and a dedicated operation management system, we automated parts transport that had previously relied on humans.
Industry

Manufacturing industry

Solutions

Productivity improvement

System

Robot System
Outline of the Case
Customer
Air conditioning equipment manufacturer
Introduction Background
Air conditioning equipment manufacturer Company A was considering automating the transport of parts from their parts warehouse to their assembly line, which had been done manually until then, by introducing AGV (AMR) as part of their factory-wide automation project.

When automating, the customer required that we integrate their host system with the AGVs (AMRs) because the host system manages the arrival of parts, assembly, and shipment of finished products.

In addition, since people are working on the assembly line and coming and going, it was necessary to ensure safety. Furthermore, since sheet shutters that opened by button had also been installed in the factory, the AGVs (AMRs) also needed to be able to open and close the sheet shutters on their own.

The company consulted us while they were in the process of searching for an AGV (AMR) that met these requirements.
Introduced Solutions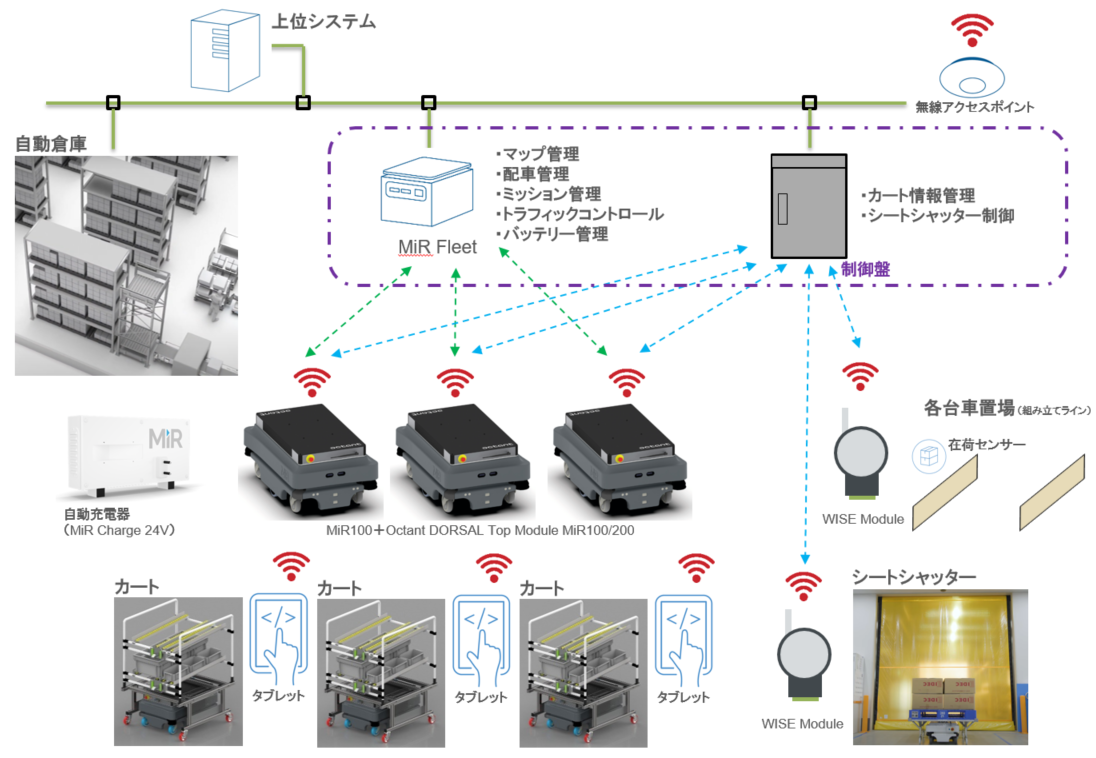 We introduced the autonomous mobile robot MiR100 and the MiR dedicated operation management system MiR Fleet.
We supported the construction of a communication (connection) system between the ERP system and MiR Fleet
(MiR can be completely controlled from ERP).
Safety is ensured by MiR100's safe driving, using its two laser scanners and camera.
By using the WISE module to enable communication between the MiR100 and the sheet shutters, AMRs could be put into operation with almost no modifications to existing equipment.
Octant DORSAL Top Module MiR100 / 200, which enables pulling a wide range of shapes of carts, was used as MiR's top module
(this made it possible to use dedicated carts specified by the customer based on what objects are being transported).
Introduction Results
● MiR handles the transport of all small parts,

MiR

which means people no longer have to carry them. This has reduced people's workloads and personnel costs.
● In the future,

MiR

the company plans to use MiR to transport other parts and completely automate transport

-

between the parts warehouse and assembly line.
Products and Services Used
MiR100

MiR Fleet

Octant DORSAL Top Module MiR100 / 200