Cost reductionSociety & InfrastructureAutomotive / Industrial machinery / Housing equipment
Remote tank residual fluid monitoring solution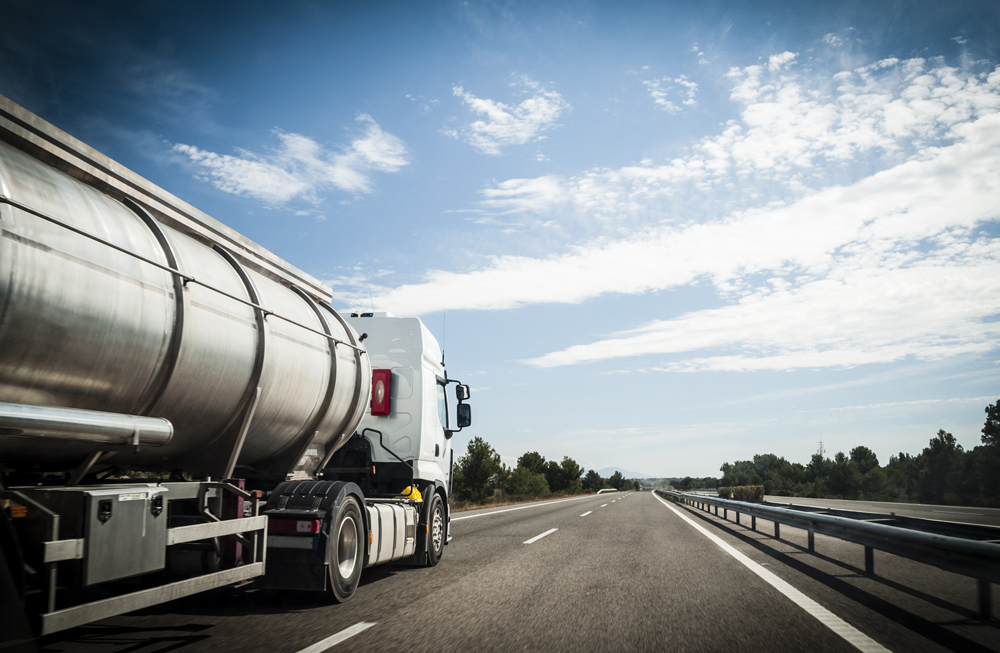 Monitor the remaining amount of liquid in a remote storage tank using a mobile phone network
Industry

Automotive / Industrial machinery / Housing equipment

Solutions

Cost reduction

System

Society & Infrastructure
Outline of the Case
Introduction Background
Company A delivers liquids to customers by tank truck (injecting them into storage tanks).
Since the customer's use of liquids fluctuates every month, tank trucks were patrolled to replenish.
There are many customers in remote areas, and the burden of logistics costs is large.
In addition, it was difficult to make a production plan for liquids because they were delivered as needed.
Introduced Solutions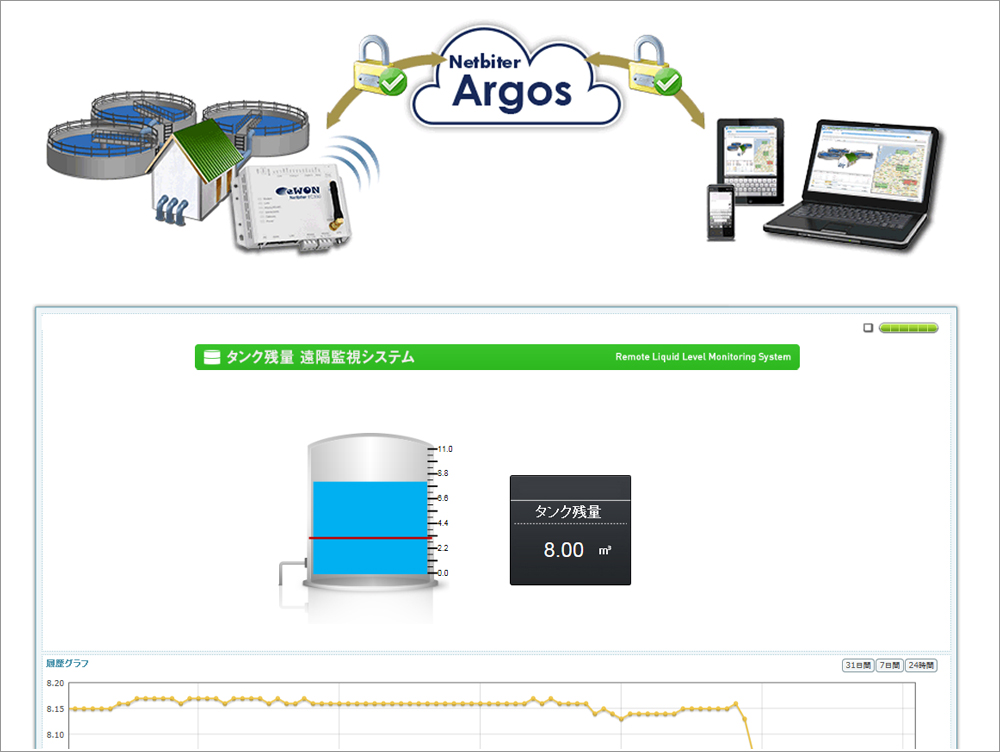 We propose a remote monitoring system and control panel for the amount of residual liquid in the storage tank.
Use HMS Netbiter EC350 and connect to the mobile phone network with NTT DATA's SIM card.
Monitor the remaining amount of liquid in the storage tank from a remote location.
Introduction Results
● It has become possible to deliver tank trucks that have been patrolled according to the remaining amount of liquid of the customer, and the transportation cost has been reduced.
● Since it is possible to grasp the amount of liquid used by the customer, it has become possible to make an appropriate production plan for the liquid.
Products and Services Used
Netbiter EC350 model; NB1005-C (manufactured by HMS)
Manage & Analyze Model; NB4000 (manufactured by HMS)
SIM-CARD model; SW5010 (manufactured by NTT Communications)
Terminal block, circuit protector, power supply (made by IDEC)