01

Compatible with a wide range of robot manufacturers and robots


Adaptation
Robot library
The robot library provided by RoboDK contains more than 50 types of robot arms from more than 600 robot manufacturers.In the future, we will further enhance the library in response to user requests.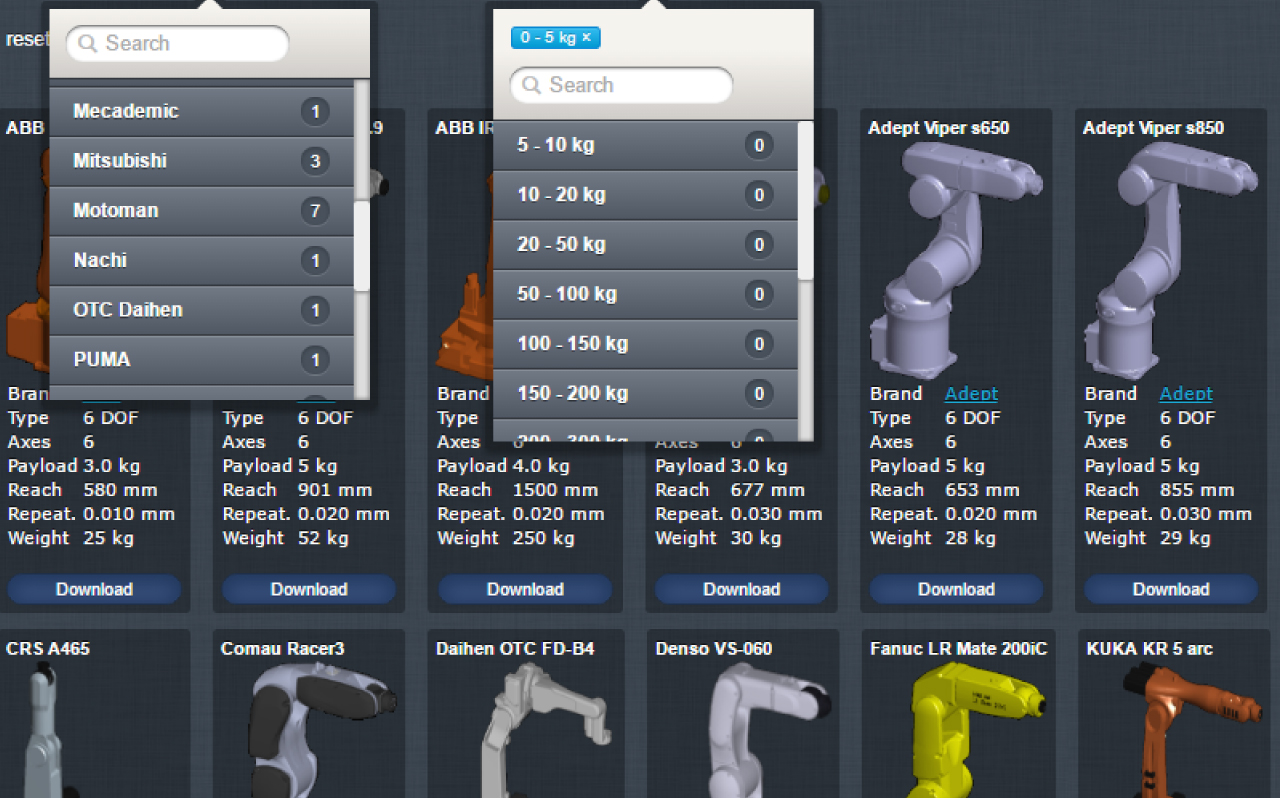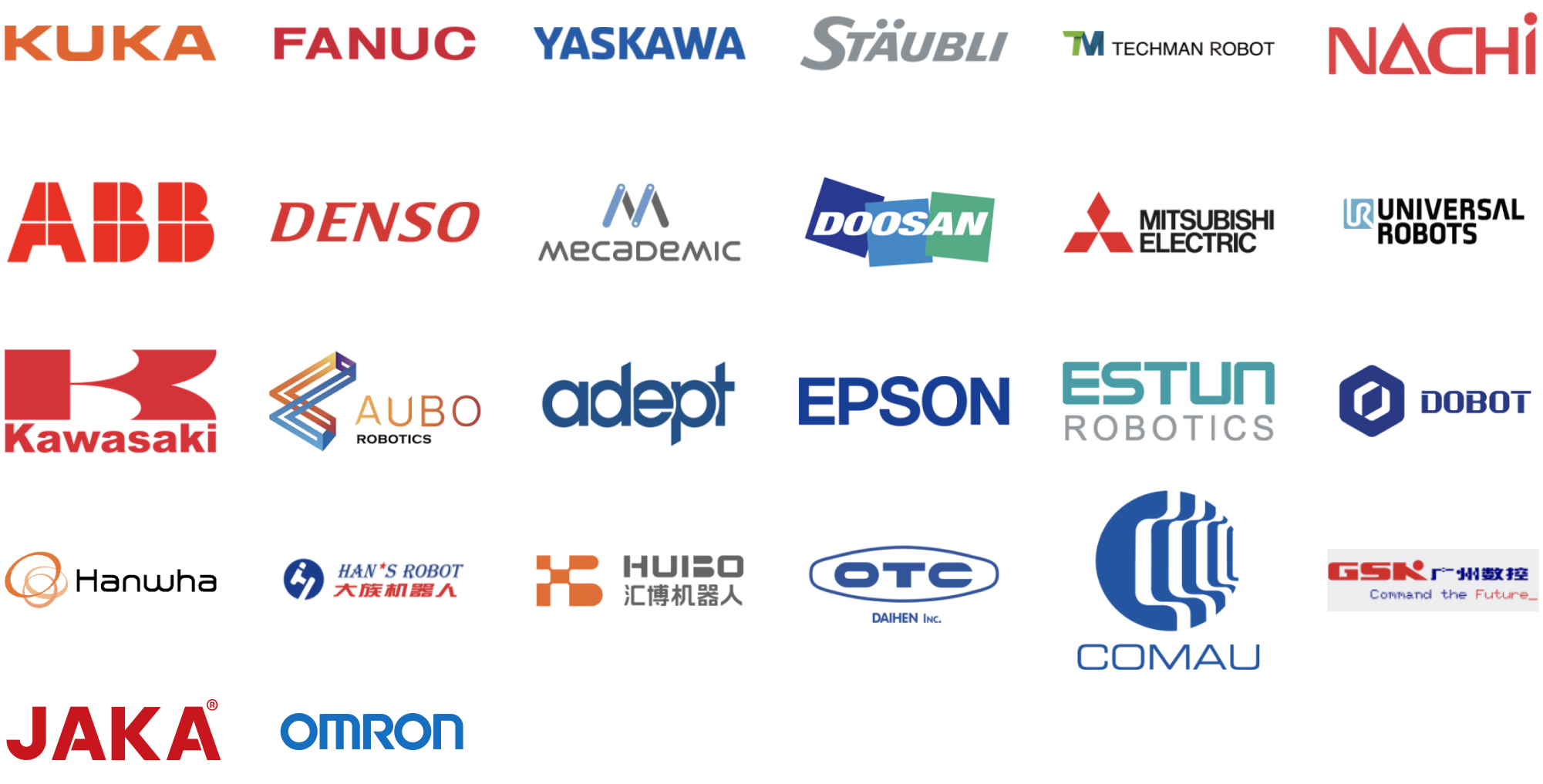 Post processor
The post-processor transforms RoboDK simulation data into a specific robot program. RoboDK offers more than 40 types of robot post-processors for more than 70 major robot manufacturers, and you can edit and create post-processors yourself.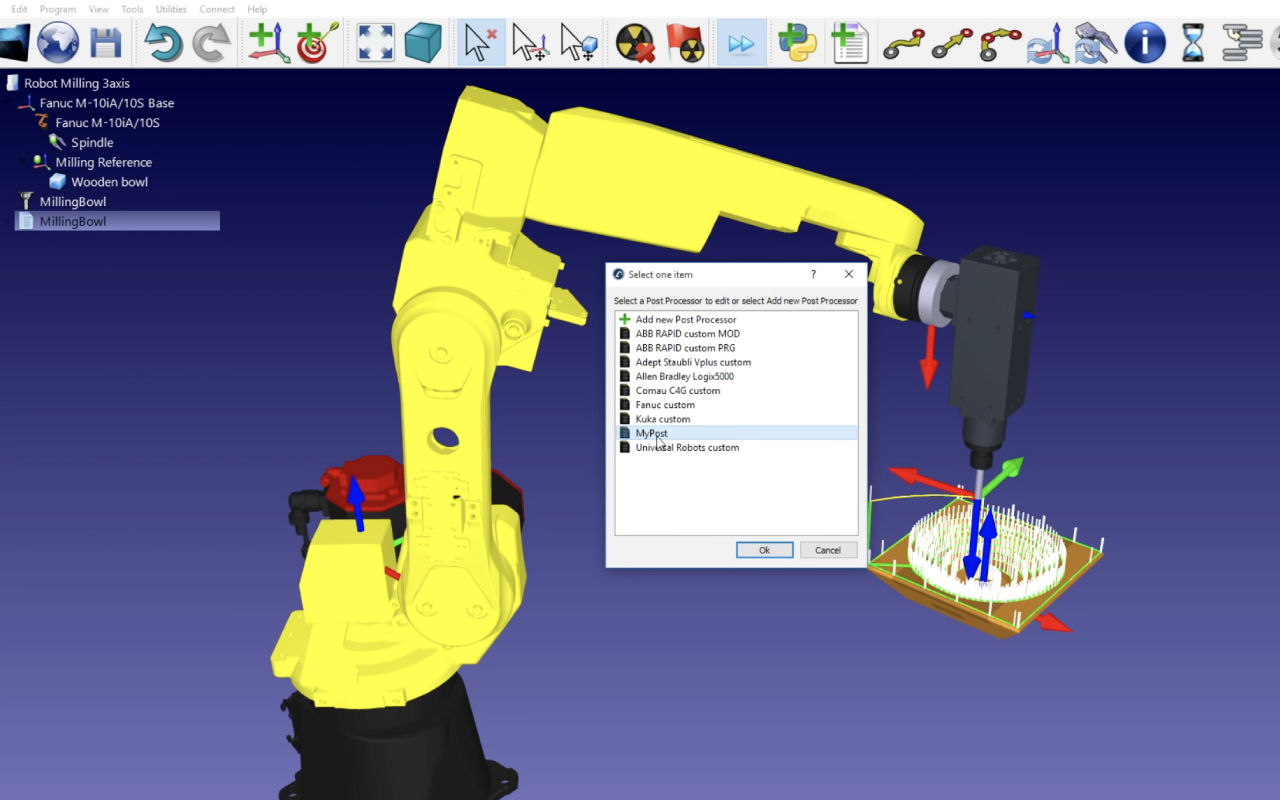 Robot driver
By using a robot driver, you can control the robot directly from RoboDK. As of June 2021, robot drivers such as ABB, KUKA, Yaskawa Motoman, Universal Robots, and Omron TM robots can be used.