MiR equipped with a top module crawls under the cart,
Conveying the cargo together with the cart.
Various structures and loads can be placed on the cart, such as shelves, contraptions, and pallets, making it the most flexible application for any application.
Due to its high versatility, it is currently being introduced in many sites.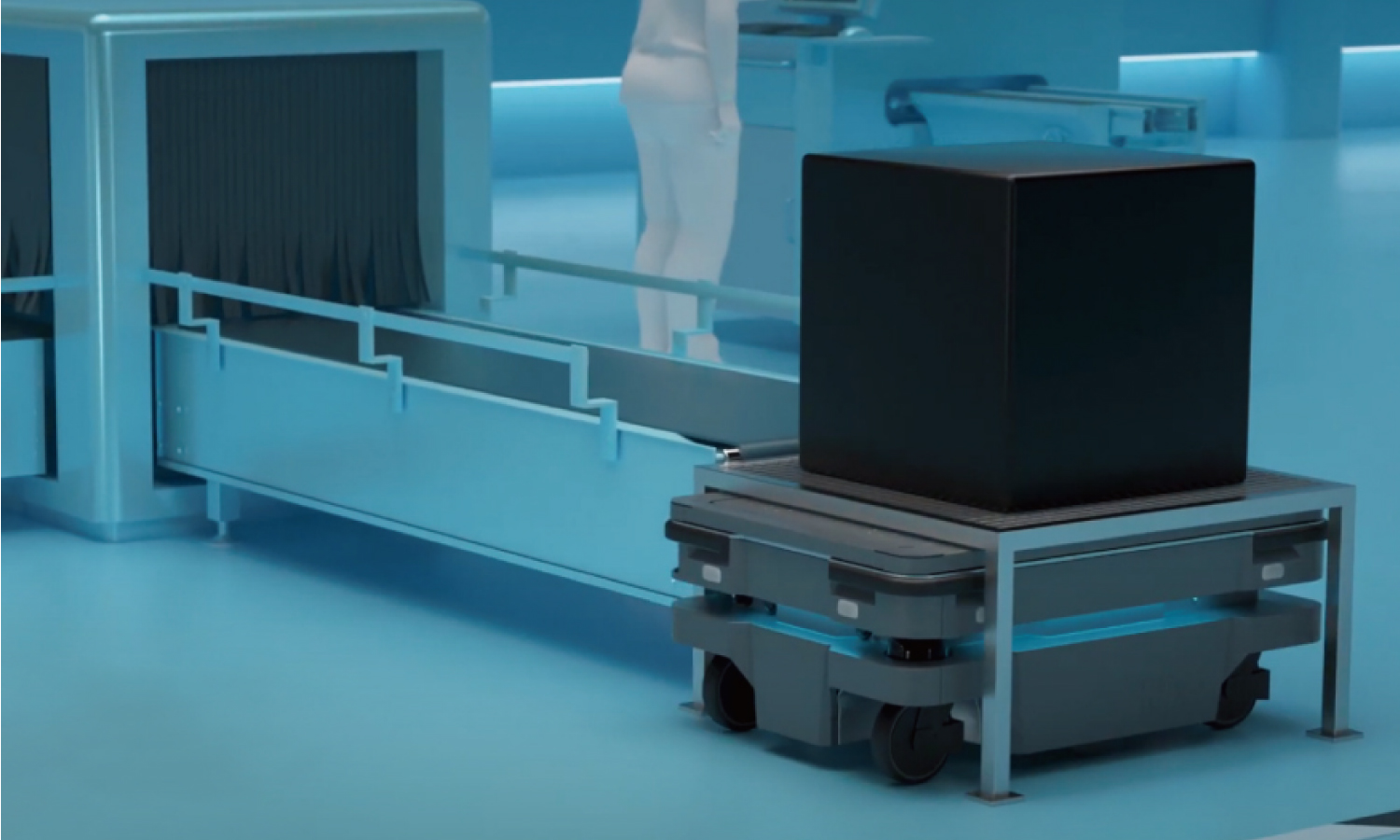 Application features
Introducing the features of MiR equipped with a cart crawling top module.
1

Ease of preparation for introduction

Easy to install due to simple application configuration
2

High versatility and customizability

Various workpieces can be handled by just customizing the upper part while the basic part of the cart remains the same.
3

Increased maximum payload*

More weight can be carried at one time than directly loaded on MiR
*Varies depending on the top module, cart, and load to be used.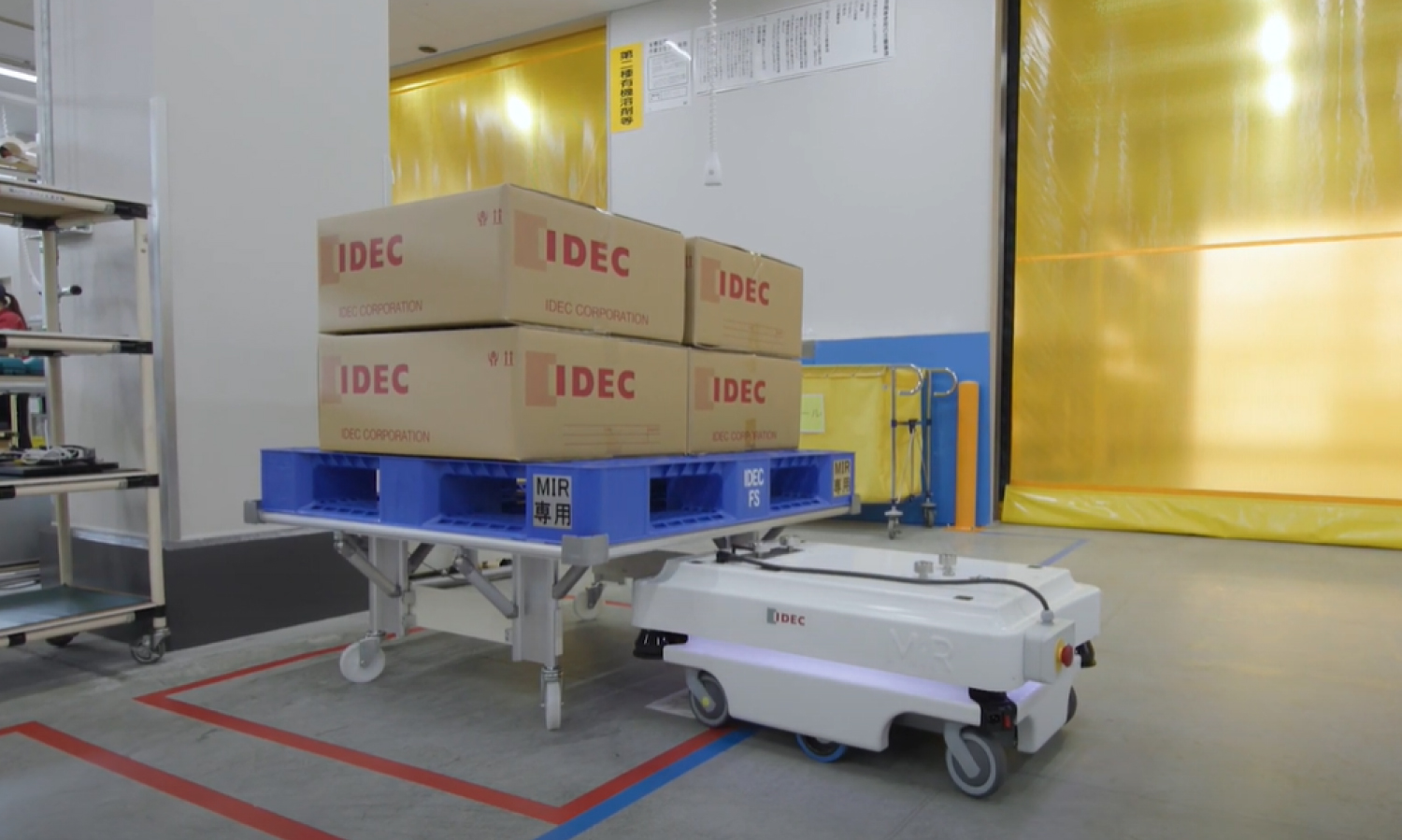 Case Study
Transferring parts and finished products between harness processing and control panel manufacturing processes
The MiR100 is equipped with a "cart crawling tow type top module" for inter-process transport of parts and finished products in harness processing and control panel manufacturing.

In addition, by applying wireless communication technology, we have built a system that allows MiR100 to call elevators on its own and freely go up and down three floors.

Designed so that pallets can be placed on carts. When transporting finished products, they are received by forklifts and loaded onto trucks.When transporting parts, the pallet can be taken out from the warehouse with a forklift and placed on the cart as it is.

In addition to reducing the time and effort required for transshipment, reducing the space for forklifts to move around also contributes to improved safety in the factory.
Inter-process transport for home appliance manufacturers
A case study of the Polish factory of home appliance manufacturer Whirlpool, which has automated transport between stations.Conventionally, forklifts and towing vehicles operated by people have been replaced with the MiR200, which is equipped with a cart-crawling top module.

The upper part of the cart is a mechanism, and the boxes with parts are placed on a slanted shelf.

When the box rack on the assembly line and the upper karakuri of the cart dock, the box containing the parts on the cart moves to the box rack by gravity.At the same time, the empty boxes on the box rack are moved to the Karakuri Cart.
Recommended products
IDECFS MiR Smart Carry Series
MT1AW100/W250

It is a top module for towing carts for MiR100/250 made by IDECFS.