Discover accessories for the autonomous mobile robot MiR.

MiR
Charge
MiR robots can autonomously connect to MiR Charge to reload their batteries.
There are two specifications available according to your MiR model: 24V and 48V.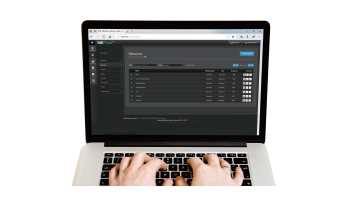 MiR
Fleet
This fleet management software enables centralized management of multiple MiR robots.
By optimizing the movement of your fleet of MiR robots,
you can reduce downtime and eliminate bottlenecks, enabling more efficient operation.
See other products
MiR

100/250

MiR

600/1350

Top Modules