International control panel standards
Certification Support: Semiconductor Industry [UL 508A & ANSI/NFPA79 standards compliant]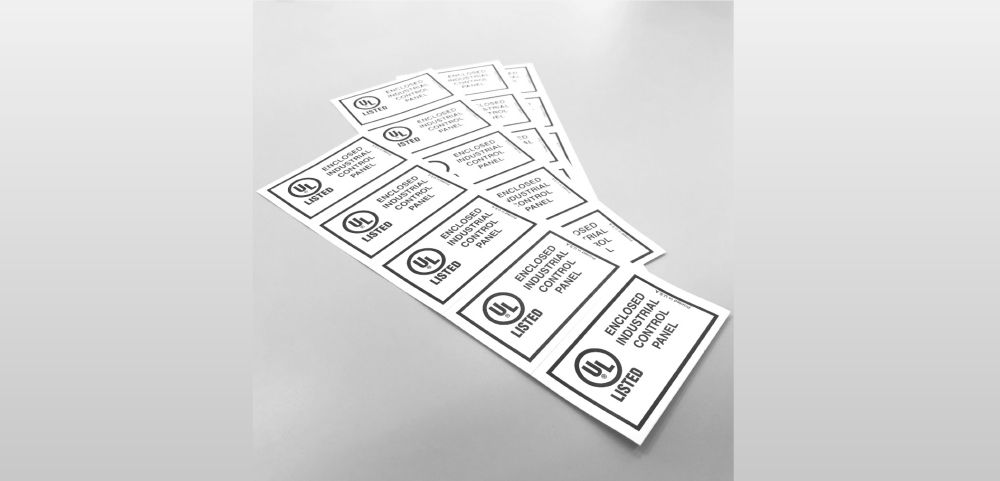 client

Semiconductor industry

Request details

International control panel standard certification support: UL 508A & ANSI/NFPA79 standards compliant
Consultation Background
Company A, a flow rate control manufacturer, was requesting field labels given by NRTLs*2 from NRTL company X (a certification agency) for its semiconductor cleaning equipment geared toward the US.
To successfully receive NFP79 field labels for machinery, it must both meet the standard and also meet various related requirements, such as NFPA 70, UL 508A, ANSI B 11.26, ISO 12100, etc. It is also necessary to prepare various technical documents, and achieving all of this on their own was difficult.
* 1 Field Label: NRTL conducts inspections on machinery that is newly installed or relocated from other jurisdictions. These labels are valid only for the machinery inspected and only at the factory where it is installed. Therefore, if there are multiple similar machines, the same inspections and tests will generally be done. In some areas of the US, AHJs (Authorities Having Jurisdiction) in a city or state with jurisdiction establish the degree to which this system is enforced. In Orange Country and Silicon Valley in California and in Charlotte in North Carolina, insurance organizations serving as AHJ enforce it.
* 2 NRTL (Nationally Recognized Testing Laboratories): These are US certified testing laboratories. As testing laboratories accredited by OSHA (Occupational Safety and Health Administration), this is a general term for private organizations that carry out safety tests, inspections, and certifications for various products based on US federal standards. Items that act as proof of safety for products distributed in the United States are NRTL certification labels, field labels, and NRTL evaluation reports. Without them, there is no way to prove safety as would be required in a post-accident lawsuit.
Our Response
By the time this company consulted us, we had already done technical consultations on NRTL diagrams. Since the control panel had to comply with UL 508A, we carried out design work such as changing the electric circuits to correspond to SCCR and creating lists of selecting equipment and main components. In the process, while informing the customer of the areas we noticed that would not conform to the standards, we helped them do risk assessments and create a safety block diagram, and we explained to them how to prepare evidence including PL calculation sheets. In the machinery safety field, we consulted them regarding equipment safety after having a technical meeting with company X. As a result, we could provide them with technological support that helped them pass tests for field labels for their machinery overall.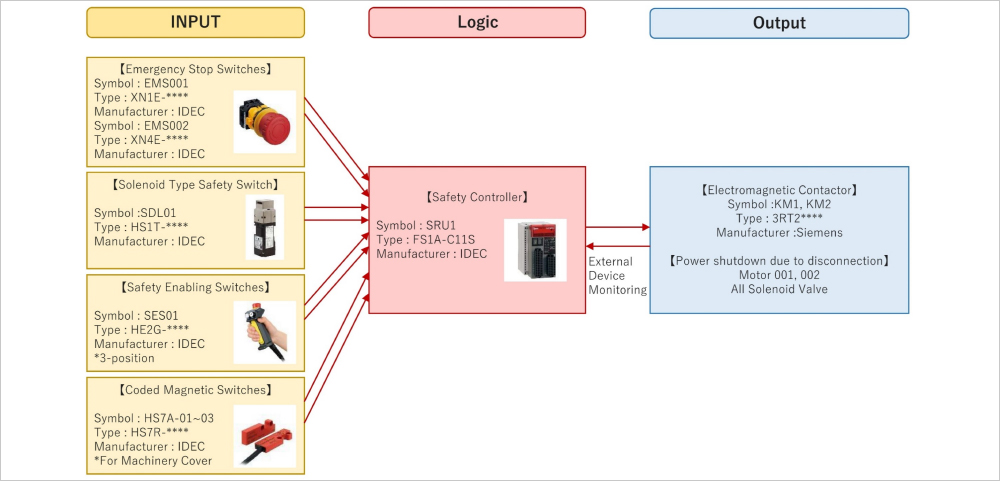 Key Points
● Since certification agencies are third-party organizations, they generally do not offer consulting. Consulting companies do not do practical work such as electrical design, parts selection, and control panel manufacturing. At IDEC Factory Solutions, we employ standards experts, so we can provide technological support for complicated parts that are difficult for certification agencies and consulting companies to provide support on.
● Control panels are the most heavily scrutinized when it comes to field labels and CE markings. The safety parts on the device side cannot be detached, and IDEC Factory Solutions offers comprehensive engineering, from equipment safety consulting to control panel manufacturing and wiring work inside the devices.