We contribute

to solving the social issues that change with the times
by providing digital technologies and optimal solutions.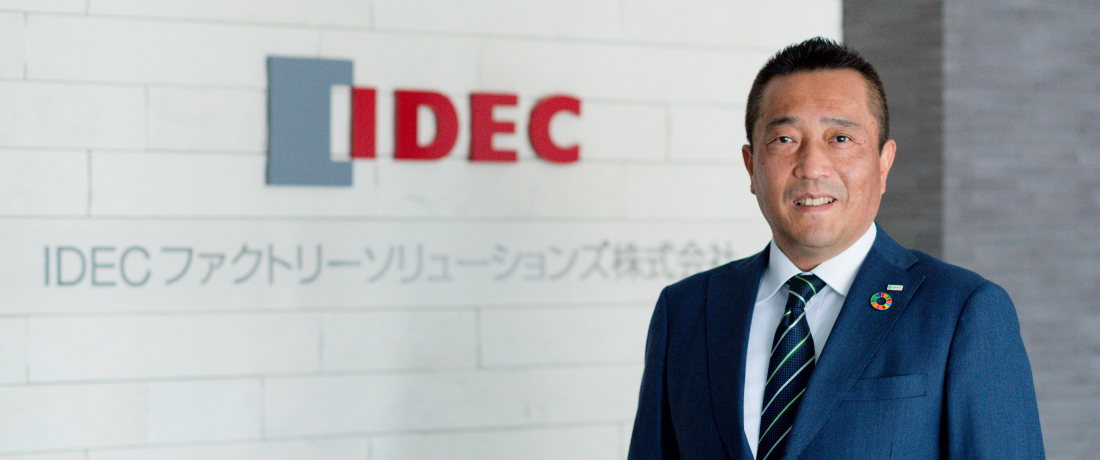 As the IDEC Group's system integrator, IDEC Factory Solutions Corporation provides solutions and helps customers solve their problems in ways that improve productivity and create safe and secure environments. We offer this in various business areas such as semiconductors, logistics, automobiles, and machine tools, with control as our core technology.
In the past few years, everything has become connected by IoT, and the environment surrounding us is undergoing major transformations thanks to advanced digital technologies such as the cloud, big data, AI, and robotics.
On the other hand, looking at society as a whole, labor shortages due to declining birthrates are deep-rooted issues, and the demand to solve social issues that are becoming more diverse and complex is increasing more than ever before.
There is no doubt that the role we play will become even greater and more important.
VISION ZERO (VZ) is now being promoted around the world. It is an initiative aiming to create healthy work environments where people can work with peace of mind, and it approaches that goal from three perspectives: safety, health, and well-being.
As a member of the IDEC Group, we support this philosophy and are joining the initiative to pursue safety, health, and well-being. We will achieve sustainable growth and increase our corporate value.
President