Robot Systemsafety consultingAgriculture and livestock / Food product production
Safety consulting supports inexperienced "systemization in an environment where humans and robots coexist"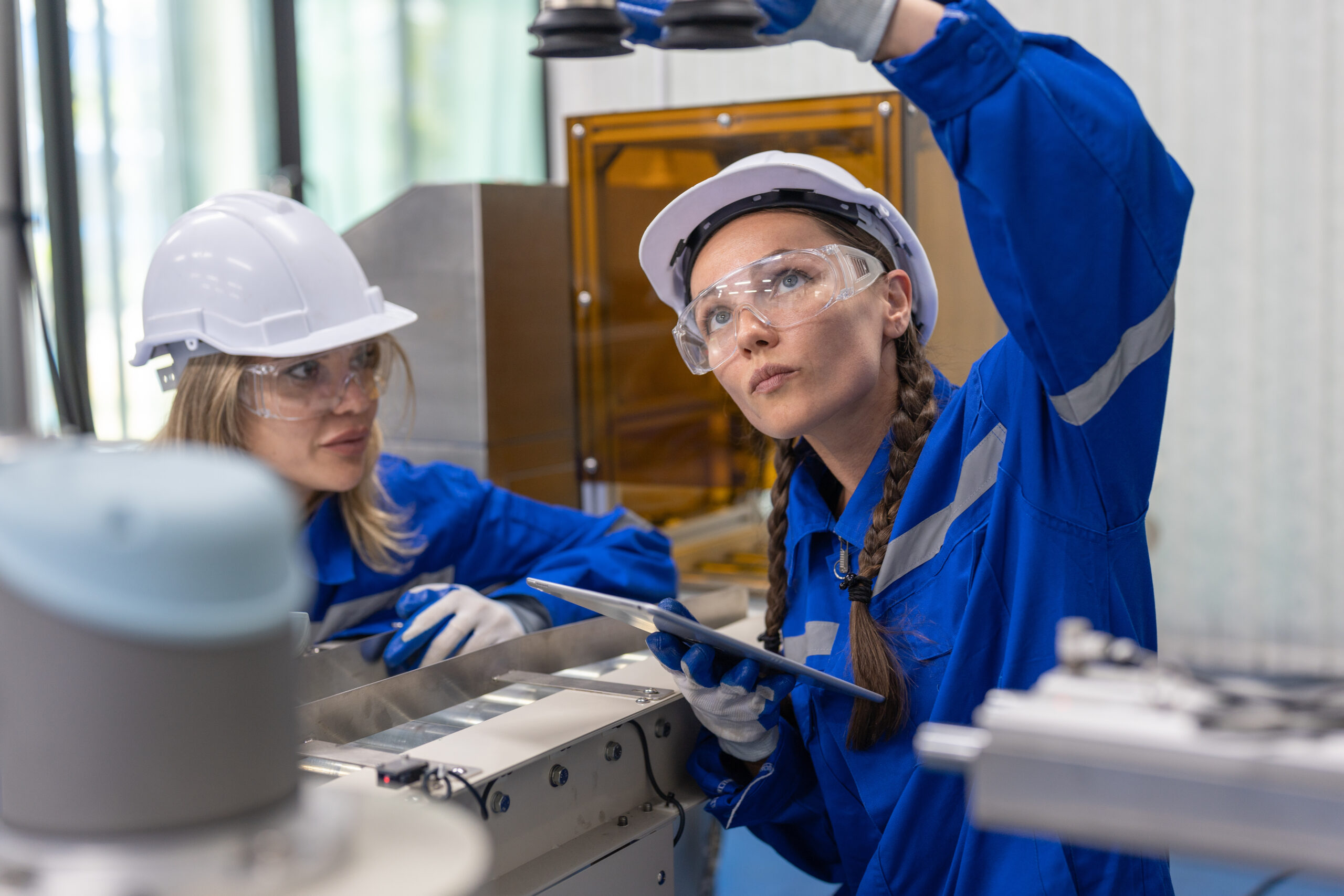 Stable operation after delivery earned a high reputation for the effectiveness of safety consultations
Industry

Equipment manufacturer: Packaging machinery equipment manufacturer (End user: food manufacturing industry)

Solutions

safety consulting

System

Shipment packing system linked with packing machine (palletizing system)
Outline of the Case
Customer
Packaging machine equipment manufacturer End user: Food manufacturing industry (confectionery, food, dairy products, health food)
Introduction Background
Packaging machinery manufacturer Company B received a new order from an end user for a system from film packaging to shipping packaging.
Specifically, it is a system that automates tasks such as film-wrapping food after cooking, packaging, boxing, and palletizing onto shipping pallets.
Due to the limited installation space in factories, end users have strongly requested the use of collaborative robots for palletizing work.
The production line is not a fully automated site, and it is necessary to handle the work of supplying packing materials, carrying out finished product pallets, and carrying in empty pallets, etc., and coexistence of people in the work area of ​​the collaborative robot. I have.

Company B has so far experienced many constructions of palletizing systems in which humans and robots are isolated by using ordinary industrial robots. I had no experience in systematization in "Kata", so I came to this consulting support.
Introduced Solutions
All services are handled by professional staff with safety lead assessor qualifications
Seminar
In-house seminars were held with the aim of improving the knowledge of design engineers regarding the safety measures necessary to build a collaborative robot system.
Technical meetings (real and online, XNUMX times in total)
When working on system concepts and detailed designs, meetings are held in Q&A format regarding points to meet international standards such as ISO10218-2 (safety requirements for industrial robots) and ISO/TS15066 (technical specifications) and end-user safety requirements. carried out.
Validity evaluation of risk assessment implementation details
Validity evaluation is performed in a review format based on the created system configuration diagram, detailed equipment specifications, and risk assessment sheet.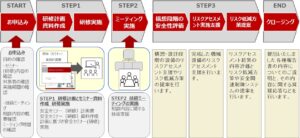 Introduction Results
●Understanding the importance of risk communication with end users
● Improving the ability to study safety measures at the design stage
●Understanding how to measure and evaluate the collision force of collaborative robot systems
● Improving the validity of risk assessment
Company B said, "We were able to work on a project while obtaining agreement on safety measures from the design process stage with the end user, and not only the collaborative robot palletizing system, but also a series of ordered systems could be safely started and handed over. The effectiveness of our safety consultation was highly evaluated.